Science Writing Competition: How does the brain process rhythm?
A region of the brain called the putamen has a central role in our ability to keep a beat in our head.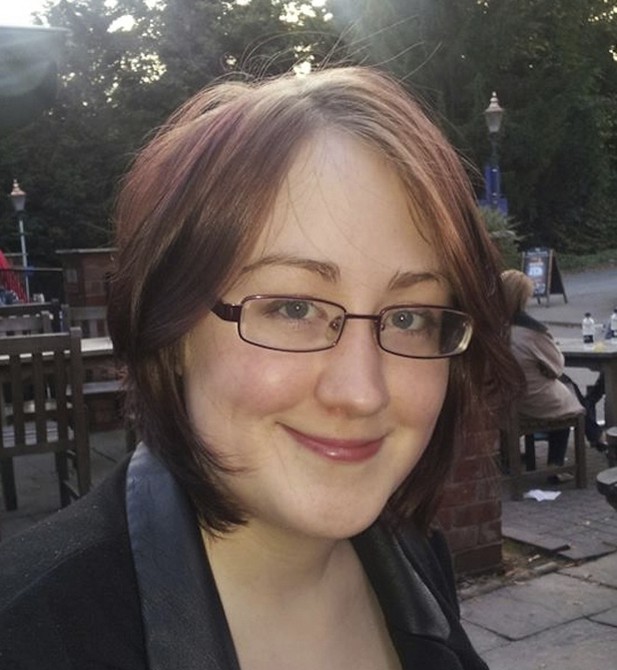 Most people have little trouble recognising and following the beat in a piece of music. We can even continue to play the beat in our minds once a song has finished. However, few of us are aware that our knack for holding a beat in our head actually makes life easier. The capacity to identify patterns in streams of sound supports many forms of human behaviour, including moving, speaking and listening.
If the ability to generate this internal rhythm is disrupted, such as in Parkinson's disease, problems begin to arise. People with Parkinson's disease have difficulty with psychological tasks, such as holding a beat in their head, as well as with practical tasks, such as walking. The more we know about the regions of the brain that are causing these difficulties, the more effective we will be in designing treatments to combat them. Previous research suggests that a set of brain structures known as the basal ganglia have a role in identifying and following a beat.
The more we know about the regions of the brain that are causing these difficulties, the more effective we will be in designing treatments to combat them.
The basal ganglia are a network of brain regions that are involved in movement and action. Many of the regions within the basal ganglia appear to play a role in the processing of rhythm. One such region is the putamen, a round structure near the centre of the brain. Studies measuring levels of brain activity have found that the putamen is active when a person is listening to a beat. However, it is not clear whether the putamen is merely identifying the presence of the beat, or whether it is actually helping us to recreate that beat in our minds.
Jessica Grahn of the University of Western Ontario and James Rowe of Cambridge University and the MRC Cognition and Brain Sciences Unit, also in Cambridge, designed a study that allowed them to distinguish between these two possibilities (Grahn and Rowe, 2013). They began by creating small snippets of sound. Some of these sound-bites contained a beat, while others did not. Then they combined pairs of sound-bites to produce four different types of sequences: in the first sequence a sound-bite without a beat was followed by a different sound-bite without a beat; in the second a sound-bite without a beat was followed by one with a beat; in the third a sound-bite with a beat was followed by a one with a version of the same beat; and in the fourth sequence a sound-bite with a beat was followed by a sound-bite with a faster or slower version of the same beat.
Grahn and Rowe asked the participants in their study to listen to the different sequences whilst a scanner measured how their brain responded. In order to measure this brain activity, they used functional magnetic resonance imaging (fMRI). This is a form of brain imaging that allows us to see which regions of the brain are involved in a particular task: it does this by measuring the amount of oxygen that a specific region of the brain is using relative to other regions. If a brain region is using a lot of oxygen during a task, it is assumed that it is involved in carrying out the task.
Grahn and Rowe found that the putamen responded differently to different beat sequences. When there was no beat, the putamen was not active. Similarly, when participants heard a new beat, the putamen did not respond. By contrast, when participants heard the same beat twice, the putamen was highly active. It was also active, but to a lesser extent, when the sequence involved the same beat played at different speeds.
These results suggest that the putamen was not responding to the presence of a beat per se, but was processing the continuation of the beat across the sequence. This supports the theory that the putamen is involved in our ability to recreate a beat in our head. Prior to this study, researchers knew that the putamen was involved in beat processing, but they did not know what its specific role was. The work of Grahn and Rowe shows that the putamen is important for the mental generation of a beat.
In addition to advancing our knowledge of the putamen's role in beat processing, these findings could have clinical implications. People with Parkinson's disease are capable of identifying a beat in a piece of music, but have difficulty when it comes to reproducing the beat in their own minds. This study shows that this pattern of symptoms could be caused by damage to the putamen, thus highlighting the need to consider this part of the brain as a target for future treatment of Parkinson's disease.
Article and author information
Author details
© 2014, Kirkham
This article is distributed under the terms of the Creative Commons Attribution License, which permits unrestricted use and redistribution provided that the original author and source are credited.
2,282

Page views

83

Downloads

0

Citations
Article citation count generated by polling the highest count across the following sources: Crossref, PubMed Central, Scopus.
A two-part list of links to download the article, or parts of the article, in various formats.
Downloads
(link to download the article as PDF)
Download citations
(links to download the citations from this article in formats compatible with various reference manager tools)
Open citations
(links to open the citations from this article in various online reference manager services)
Further reading
Neurons communicate by the activity-dependent release of small-molecule neurotransmitters packaged into synaptic vesicles (SVs). Although many molecules have been identified as neurotransmitters, technical limitations have precluded a full metabolomic analysis of SV content. Here, we present a workflow to rapidly isolate SVs and to interrogate their metabolic contents at high-resolution using mass spectrometry. We validated the enrichment of glutamate in SVs of primary cortical neurons using targeted polar metabolomics. Unbiased and extensive global profiling of SVs isolated from these neurons revealed that the only detectable polar metabolites they contain are the established neurotransmitters glutamate and GABA. In addition, we adapted the approach to enable quick capture of SVs directly from brain tissue and determined the neurotransmitter profiles of diverse brain regions in a cell-type-specific manner. The speed, robustness, and precision of this method to interrogate SV contents will facilitate novel insights into the chemical basis of neurotransmission.

In vitro work revealed that excitatory synaptic inputs to hippocampal inhibitory interneurons could undergo Hebbian, associative, or non-associative plasticity. Both behavioral and learning-dependent reorganization of these connections has also been demonstrated by measuring spike transmission probabilities in pyramidal cell-interneuron spike cross-correlations that indicate monosynaptic connections. Here we investigated the activity-dependent modification of these connections during exploratory behavior in rats by optogenetically inhibiting pyramidal cell and interneuron subpopulations. Light application and associated firing alteration of pyramidal and interneuron populations led to lasting changes in pyramidal-interneuron connection weights as indicated by spike transmission changes. Spike transmission alterations were predicted by the light-mediated changes in the number of pre- and postsynaptic spike pairing events and by firing rate changes of interneurons but not pyramidal cells. This work demonstrates the presence of activity-dependent associative and non-associative reorganization of pyramidal-interneuron connections triggered by the optogenetic modification of the firing rate and spike synchrony of cells.

Chromosomes and Gene Expression

Neuroscience

Neurotransmitter receptors and ion channels shape the biophysical properties of neurons, from the sign of the response mediated by neurotransmitter receptors to the dynamics shaped by voltage-gated ion channels. Therefore, knowing the localizations and types of receptors and channels present in neurons is fundamental to our understanding of neural computation. Here, we developed two approaches to visualize the subcellular localization of specific proteins in Drosophila: The flippase-dependent expression of GFP-tagged receptor subunits in single neurons and 'FlpTag', a versatile new tool for the conditional labelling of endogenous proteins. Using these methods, we investigated the subcellular distribution of the receptors GluClα, Rdl, and Dα7 and the ion channels para and Ih in motion-sensing T4/T5 neurons of the Drosophila visual system. We discovered a strictly segregated subcellular distribution of these proteins and a sequential spatial arrangement of glutamate, acetylcholine, and GABA receptors along the dendrite that matched the previously reported EM-reconstructed synapse distributions.