#ECRWednesday Webinar: How to overcome language barriers in science
Join our speakers as they discuss initiatives to improve science communication in multilingual settings, and share support and networking tips for non-native English speakers.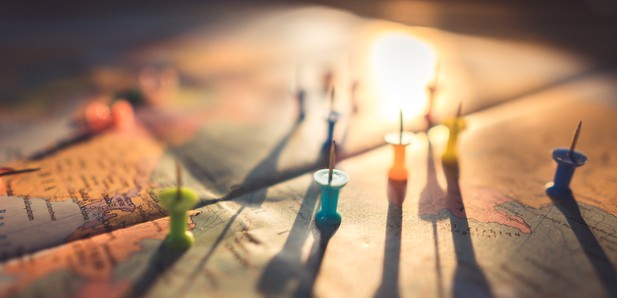 Nowadays, English has become a dominant language within science, yet a lot of excellent research is conducted by researchers whose mother tongue is different. Becoming fluent and confident in English is seen as a key skill for building a successful career in science and for communicating results broadly. International conferences and journals tend to operate in English only, and non-English scientific literature often remains under-appreciated and undiscovered by the broader scientific community. However, results written in English are not always accessible to local policy-makers that would benefit from the findings.
Join us to hear more about common problems posed by the dominance of the English language in science, as well as advice and initiatives that strive to address these.
In this webinar our speakers will discuss:
Common issues faced by non-English speakers
Consequences of English-language dominance for social mobility in science
Networking and collaborations if English isn't your first language
Importance of non-English scientific knowledge for global science
Barriers to the use of English-language-based knowledge in local decision making
What will the key takeaways be?
Margarita Calvo, member of eLife's Early-Career Advisory Group, Pontificia Universidad Catolica de Chile
Clarissa Rios Rojas is a scientist with experience working at the Ministry of Environment in Peru, the European Commission and the Geneva Centre for Security Policy providing science-based evidence and advice for policymaking. She is the Founder and Director of the non-profit Ekpa'palek which is focused on the empowerment of Latin-American young professionals through programs of professional mentorships. Her work is also related to international security, emerging technologies, science diplomacy, gender equality, reduction of Inequalities and education for Sustainable Development Goals.
Biswapriya Misra, Assistant Professor at Wake Forest University School of Medicine, United States, a volunteer mentor with AuthorAid, and an eLife Community Ambassador. Misra's biomedical research leverages the power of high-resolution mass-spectrometry driven metabolomics, alongside other omics to understand human metabolic disorders and health-cum-wellness (in respect to diet, aging, microbiome, and exposures) in the era of individualized medicine. As an eLife Ambassador, he thrives to improve the peer-review process (promote openness, preprints) and change academic meritocracy (to help look beyond metrics).
Tatsuya Amano is an ARC Future Fellow at the School of Biological Science, University of Queensland. He is primarily interested in how scientists can make meaningful contributions to halting and reversing the ongoing global biodiversity crisis.
He has recently started an ARC-funded project to understand the consequences of language barriers in biodiversity conservation (the TRANSLATE project – Transcending Language Barriers to Environmental Sciences). The project aims to assess the importance of scientific knowledge that is available in non-English languages, understand how language barriers impede the application of science in decision making and devise solutions for exchanging information across languages in an effective manner.
Yap Boum II is a Professor and the Regional Representative for Epicentre in Africa, the research arm of Medécins sans Frontieres (MSF), also known as Doctors Without Borders. He is currently based in Yaoundé, Cameroon. From 2009 to 2014, Boum headed the Epicentre's research base in Mbarara, Uganda, leading research projects on tuberculosis and malaria among others. He was in charge of the Field Coordination for the use by MSF/Epicentre of the vaccine against Ebola, VSV-ZEBOV, during outbreaks in West Africa and more recently in Democratic Republic of Congo. In all his work, Boum is inspired by the vision of a healthy and wealthy Africa and aims to create a critical mass of young Africans to find homegrown and innovative solutions toward addressing the public health challenges Africa faces].
We welcome comments, questions and feedback. Please annotate publicly on the article or contact us at hello [at] elifesciences [dot] org.
Interested in our full selection of #ECRWednesday webinars, on topics such as preprints, finding funding and more? Take a look at the collection of past reports and recordings.