eLife is pleased to announce Fiona Hutton as its new Head of Publishing.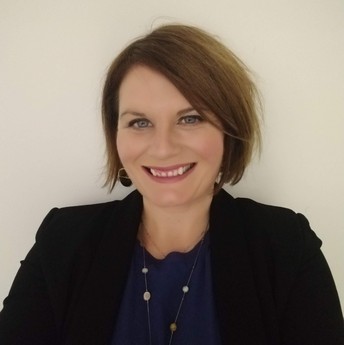 Originally a life scientist specialising in cancer virology, Hutton brings 20 years of STM publishing experience to eLife, including her most recent positions as Head of STM Open Access Publishing and Executive Publisher at Cambridge University Press, UK. She formally begins her role with eLife today, taking over from Interim Head of Publishing Peter Rodgers.
In the 10 years since its inception, eLife has made significant progress in improving how research in the life and biomedical sciences is communicated. Following the rising popularity of preprints among the life science community over recent years, the journal shifted to a 'publish, then review' model that emphasises preprints and public reviews. This move represented a step towards eLife's vision of an overall 'publish, review, curate' model that allows people to assess the trustworthiness of new results and navigate the growing preprint landscape more easily.
Reporting to Executive Director Damian Pattinson, Hutton will be responsible for the running of the eLife journal, overseeing its ongoing transition to the 'publish, then review' model. This involves evaluating eLife's editorial workflows and technology to support the model, redefining the magazine section, and experimenting with ways of enhancing peer-reviewed preprints before they are published in the journal.
"Given her career-long advocacy for open access to life science and medical research, we feel that Fiona is the ideal person to direct eLife's evolution to a preprint-first model," Dr Pattinson says. "We're delighted to have her join us as Head of Publishing, and we look forward to working with her in our continued efforts to transform the scholarly communications landscape."
While working as a post doctorate at Columbia University in 2001, Hutton and her peers signed an open letter to scientific publishers that called for a freely accessible library of published research and scholarly discourse in medicine and the life sciences. She has since continued pushing for this goal, helping to shift the narrative from "why open access" to "when".
"What is exciting is that the move to open access publishing is only the very first part of the journey," Hutton states. "The combination of open science with new technologies provides exciting opportunities to innovate and create outlets that work to accelerate scientific progress, in ways not hampered by traditional systems. eLife is working at the cutting edge of a new model for research communication, within a community I know well, and I'm thrilled to be able to contribute to the journey alongside a passionate team."
She adds: "This is an exciting opportunity to find new ways for the research community to work together to accelerate scientific endeavour and improve the value and contribution of research in order to solve complex problems more rapidly, more openly and with greater input from a diverse range of contributors."
To read more about eLife's 'publish, then review' model, visit https://elifesciences.org/inside-elife/00f2f185/preprints-and-peer-review-at-elife.
And for more information about eLife's 'publish, review, curate' mission, see https://elifesciences.org/inside-elife/e4638e4a/elife-latest-a-new-vision-for-transforming-research-communication.
eLife transforms research communication to create a future where a diverse, global community of scientists and researchers produces open and trusted results for the benefit of all. Independent, not-for-profit and supported by funders, we improve the way science is practised and shared. From the research we publish, to the tools we build, to the people we work with, we've earned a reputation for quality, integrity and the flexibility to bring about real change. eLife receives financial support and strategic guidance from the Howard Hughes Medical Institute, Knut and Alice Wallenberg Foundation, the Max Planck Society and Wellcome. Learn more at https://elifesciences.org/about.