#ECRWednesday Webinar | Make it or Break it: How to succeed in science startups
Learn from successful science entrepreneurs how to convert your discovery and passion into a prospering business.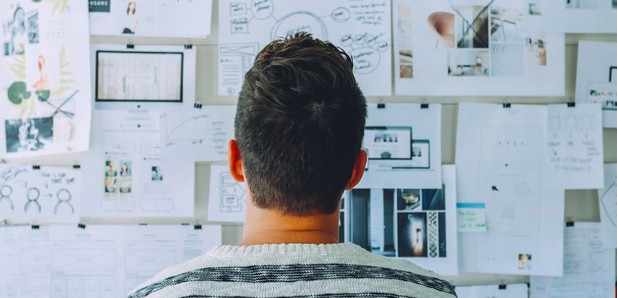 If you're thinking of switching from academia to working for or creating a startup, where do you start? And once you take the leap, what challenges might you face? How can you make a project sustainable and make money as a science business? And what can you not expect from a career in a startup?
This September, we will explore the fascinating universe of science entrepreneurship. Science startups are booming and these highly attractive employers are making scientists want to change direction and move away from the classic academic career path. Yet, the world of growing, fast-paced, innovative companies poses its own challenges and hurdles. In this webinar, we will hear first-hand advice on how to succeed in these environments from recognised startup employees, founders and CEOs. The discussion will be followed by a Q&A where you'll have the chance to ask any questions you might have on this topic.
To allow live viewing and interactions across time zones, this webinar will take place twice at the following times:
Register here for Webinar 1: 7am GMT/ 11.30am IST/ 4pm AEST
Register here for Webinar 2: 4pm GMT/ 11am EDT/ 8am PDT

Dr. Debbie Saunders – Ecologist, Chief Remote Pilot and Wildlife Drones Founder/CEO

Debbie is a conservation ecologist and the founding director of a startup company called Wildlife Drones (wildlifedrones.net). Her conservation research focuses on improving our understanding and management of threatened migratory birds, and the complex ecosystems they depend on. She recently succeeded in translating her long-term research into a $1 million habitat restoration project for a diverse range of threatened species. However, her quest to understand the mysterious movements of small migratory animals led her to establish a research project, developing new drone technology that could be used to track small animals across vast landscapes. She has now built up an expert team and is successfully translating a research prototype into a viable product that can be used by endangered species managers, invasive species controllers and land managers globally. Since starting the project, Sounders has received multiple innovation awards for her creative business solutions for challenging conservation problems.

Dr. Prateek Mahalwar – co-founder of ' BodyTime.Health'.

BodyTime's innovative genomic test helps to measure precise circadian rhythm timings for individual interventions. Before co-founding BodyTime, He worked in Strategy Consulting at Ernst & Young (EY), where he helped clients for building new digital businesses, portfolio management, analytics strategy, change management, commercialization, R&D processes, and pre- & post-merger activities. He held several roles including the leading teams at Max Planck Alumni Association, Ernst & Young, PhDnet of the Max Planck Society and ECR board at eLife. He had also served as an independent consultant for European Union projects for evaluating higher education programs. He received his Ph.D. in Life Science from the Max Planck Society, Germany, where he worked under the supervision of Nobel laureate Prof. Christiane Nüsslein-Volhard. His research was published in high impact journals like Science, eLife, Nature Communication, and Dev Cell. He has lived and worked in Germany, France, USA, India, Croatia, and the UK. In his free time, he enjoys reading and running.

Natalia Bielczyk – Founder, Director and Chairperson at Stichting Solaris Onderzoek en Ontwikkeling, Owner at Welcome Solutions, PhD candidate

Natalia is finishing her PhD in computational neuroscience at the Donders Institute for Brain, Cognition and Behaviour at the Radboud University Nijmegen Medical Center, Nijmegen, Netherlands.
In 2018, Natalia launched a public foundation called Stichting Solaris Onderzoek en Ontwikkeling, which aims to improve the quality of life for early-career researchers by developing new schemes for mentoring in academia, and helping researchers find jobs outside of academia. When approaching more difficult cases, the foundation recruits online teams, which are then consulted and used to formulate recommendations through online discussion panels.

In 2019, Bielczyk started Welcome Solutions, a company which offers commercial business plan writing services to high-tech companies, as well as workshops and training to early-career researchers who are planning a career switch. She is now preparing for the incorporation of a new company, Solaris Enterprises, that provides a platform for facilitating online recruitment. She will share her thoughts about the entrepreneurial mentality, and on how you can use your experience from research to excel in the startup environment.

Dr. Ivan Liachko – founder and CEO/CSO of Phase Genomics
​​​​
Liachko is one of the inventors of their core technology, applying proximity ligation data to metagenome deconvolution. Ivan received his B.S. at Brandeis University in 2001, and his PhD at Cornell University in 2007. Having completed his PhD he then went on to do a postdoc in the Department of Genome Sciences at the University of Washington in Seattle. In 2015, he founded Phase Genomics and leads the organization in an executive as well as a technical role.

Dr. Joanne Kamens – Executive Director of Addgene

Addgene is a mission driven, nonprofit dedicated to helping scientists around the world share useful research reagents and data. Dr. Kamens received her PhD in Genetics from Harvard Medical School and then spent 15 years at the pharmaceutical company BASF/Abbott, ultimately serving as a group leader in Molecular Biology. In 2007, she joined the biotech company RXi Pharmaceuticals as the director of discovery. She also founded the Boston chapter of the Association for Women in Science, and is active in creating and supporting a number of mentoring programs for science trainees. In 2010, Dr. Kamens received the Catalyst Award from the Science Club for Girls for long-standing dedication to empowering women in the fields of science, technology, engineering and mathematics. In 2013, she was named one of PharmaVoice's 100 Most Inspiring Commanders & Chiefs. You can find her @jkamens on Twitter and on LinkedIn .

Nicholas Thomas – Project Scientist at Fortiphyte

Nicholas Thomas graduated from Boston University with a BA in Biology. Before starting graduate school he worked as a technician for a year at Harvard Medical School in regenerative medicine. He completed a doctorate program in genetics at UC Davis working on immune responses in rice. He then started a postdoc at UC Riverside on small RNA immunology in plants before taking a position as a project scientist at the biotech startup Fortiphyte, where he is currently working on ways to rapidly identify and deploy new resistance genes into crops.