A Design Sprint: In collaboration with ASAPbio
Share your best ideas for encouraging feedback on preprints at a Design Sprint.
To increase exposure for new and existing ideas for encouraging preprint curation and review, we are collaborating with ASAPbio on an exciting online design sprint kicking off on November 13. The sprint is also in collaboration with Wellcome, the Chan Zuckerberg Initiative, Howard Hughes Medical Institute, DORA, EMBO Press and PLOS.
The event will take place in two phases: a kickoff on November 13, and presentations on December 3. Proposals selected for the event (by ASAPbio staff in consultation with event partners) will also be posted at asapbio.org.
You can find out more, submit your project, and register to attend here.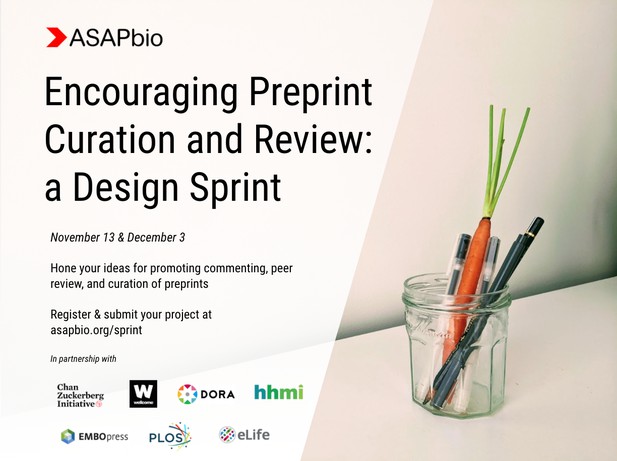 #
For the latest in published research sign up for our weekly email alerts. You can also follow @eLife on Twitter.