eLife and early-career researchers co-host events on campus
Through our early-careers initiative eLife is pleased to work with students and post-docs to host journal clubs, symposia, chats with faculty, and more, around the world and throughout the year.
The events have been a wonderful collaboration that have helped us to understand the lives of early-career researchers more deeply, and to explore how the eLife initiative might evolve to benefit them.
In 2015, we've supported over twenty journal clubs and courses, six conferences, and the international Pint of Science festival.
Recent events:
University of Sheffield, Biomedical Sciences Department Journal Club, Sheffield, UK on May 28th
1st New York University Postdocs Interdisciplinary Symposium (PoIntS), New York, USA on May 21st
Young Researchers in Life Sciences at the Institute Pasteur, Paris on May, 20–22nd
Pint of Science Festival, Our Body, 12 location in the UK and 9 locations in the USA, May, 18–20th
Korean Life Scientists in the Bay Area spring conference – San Fracisco, USA on May, 9th
Course: Variant Analysis with GATK, Cambridge, UK on April, 23–24th
University of California, Los Angeles Journal Club, Los Angeles on April, 16th
Festival of Neuroscience, Edinburgh, UK, on April, 12–15th
The German and French Societies of Developmental Biologists Conference, Nuremberg, Germany, on March 11–14th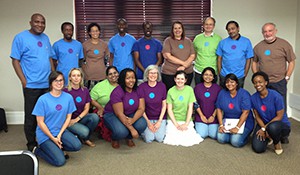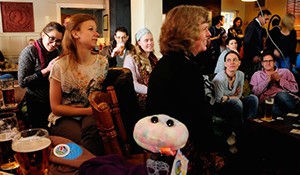 Images show (from left to right): Attendees of the epidemiology journal club at Wits University, South Africa (February 2015); and attendees at the Stem cells: what they can do for you event, part of Pint of Science, Cambridge, UK (May, 2015).
We currently work through the eLife editors and Early-Career Advisory Group to identify new events. To be notified when we have new sponsorships available, please sign up to the eLife early-careers news list.