In their paper, recently covered by The Guardian, Poon, Baxter, Lay et al. unveil the 3-D structure of a molecule used by a specific species of tobacco plant to protect the plant from microbes and other harmful pathogens.
The researchers, from La Trobe University in Australia, show that the structure of this defensive molecule is key in its ability to break apart the cell membranes of invading microbes.
These defensive molecules are also known to kill tumor cells. A better understanding of how they work might also lead to new treatments for cancer and other diseases in humans.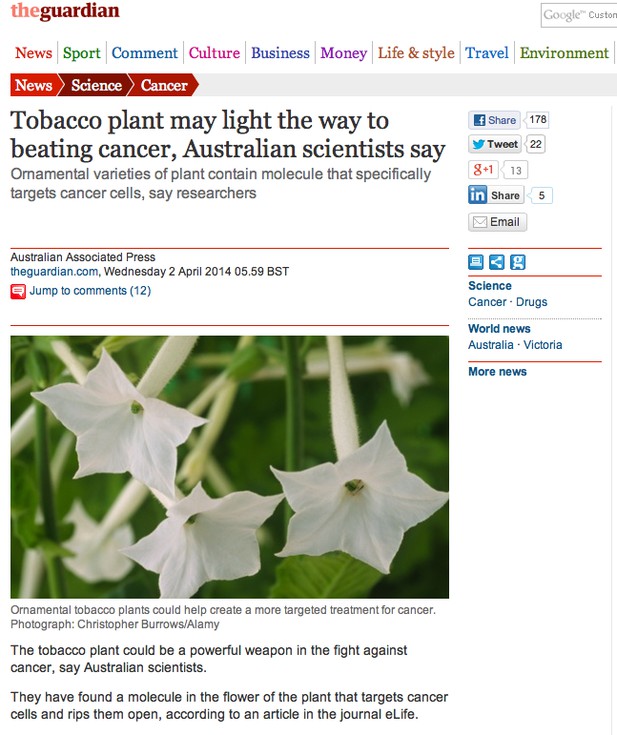 Read The Guardian's piece in full.
Read further coverage from;