By Kora Korzec, Community Manager, eLife
By starting the eLife Ambassadors programme last year, we sought to facilitate a grassroots movement encouraging the most responsible behaviours in science. Having connected graduate students, postdocs, new principal investigators and assistant professors from across the world, we enabled them to exchange ideas and support each other in promoting change in scholarly culture towards more openness and collaboration. From day one, we've been astounded at the potential of this newly formed community and their drive to achieve their goals together.
Following our first announcement of 150 eLife Ambassadors, under pressure from the community itself we recruited more volunteers, to help give more opportunities to researchers from underrepresented regions of the world. As a result, the programme included over 200 scientists from around the world by the end of its first week.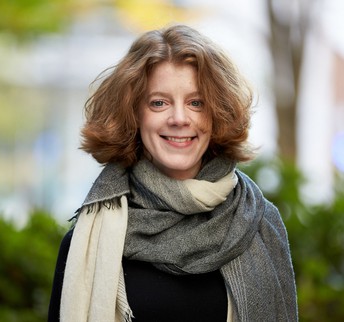 Led by Emmanuelle Vire (University College London, UK, eLife Early-Career Advisory Group (ECAG)), the Ambassadors were sharing concerns and resources and brainstorming solutions to issues that frustrated them in academic life.
The initial conversations followed the major themes of career development and mentoring, diversity in science, funding accessibility for early-career researchers, learning about meta-research and how it can help improve science, as well as open science, peer review, preprints, reproducibility, and science communication. In the very first quarter of the programme volunteers started preprint journal clubs at their institutions, and more than 20 distinct projects were founded to help bring about the change they wanted to see. Many of their conversations also resulted in blog posts on ecrLife.org.
From a searchable funding database with a community platform, to advocacy events on campuses around the world, to a day of celebration for diversity in science – our Ambassadors applied their energy to a great range of causes. Involvement in projects related to promotion of preprints and reproducibility have been some of the most popular activities of the programme. A number of initiatives are still ongoing, as volunteers decided to continue collaborating beyond the 2018 edition of the programme to see their work through.
We've learned a lot from this pilot project. We didn't anticipate that it would take quite so many directions simultaneously and we had to develop resources to meet the demand, as we followed the ambitions of the Ambassadors.
The challenges of the programme stemmed from its very success in engaging a global community. Facilitating face-to-face conversations at such scale was mostly unfeasible and even organising calls to suit different time zones often proved challenging. Still, the volunteers participated in joint activities, juggling the sparse free time they have as active researchers and often parents of young families. With a programme of this scale – as a variety of issues were being discussed and diverse projects were progressing at all times – keeping everyone in the loop has been a Herculean task.
From the feedback we received, we know that the great majority of our Ambassadors have learnt a lot, connected with other researchers in the programme, managed to spark conversations about change locally and found the entire experience worth their while.

"Extremely motivated ECRs thinking that a better scientific system can be built, and that change starts from "here and now."
– Giulia Bertolin, Institute of Genetics and Development of Rennes, France

"It was a wonderful program that helped to make an association with the international society and wonderful scholars who are helping scientific society without any personal profit."
– Prateek Jain, University of North Carolina at Chapel Hill, USA

"I feel the eLife Ambassador program helped me in building networks and finding similar scholars who really want to contribute to the cause of reproducibility"
– Rintu Kutum, CSIR-Institute of Genomics & Integrative Biology, India

Image: LinkedIn
"Having participated in the ambassador project has motivated me to become engaged in future global projects, because I realized that my contribution can make a difference."
– Ulrike Boehm, National Cancer Institute, USA

Image: ResearchGate
We want to thank all Ambassadors involved in the 2018 edition of the programme for their contributions and for letting us experiment with their enthusiasm and vision in the process of creating a vibrant community of researcher activists.
"Wouldn't it be amazing if science operated in a way that this community has operated – with that amount of collaboration, transparency and support, and respect. I congratulate everyone who've been involved and look forward to the Ambassador programme in the future." – Mark Patterson, Executive Director, eLife
With the lessons learnt from last year, eLife ECAG are brewing the next edition of the programme in 2019, to be announced next month.
Interested in finding out more about opportunities, events and issues that are important for early-career researchers? Sign up to the eLife Early-Career Community newsletter or follow @eLifeCommunity on Twitter.