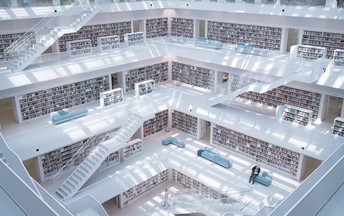 In line with eLife's aims to encourage open and reproducible science, we have kept a version of any code associated with our articles at the point of publication since 2017. Using a dedicated GitHub account to take a snapshot of the authors' repository, this has ensured that the right version of code that was used within an article persists in an open GitHub repository and that the authors, as well as the community, can continue to build upon the work in their own repositories.
Now, based on feedback from the community, we'll transition our forking and archiving process from GitHub to the Software Heritage archive. This action will be completed for eLife authors seamlessly as part of the production process.
Making this transition has a number of additional benefits to the previous GitHub account. Code for eLife articles will now become Findable and Accessible as required by the FAIR Principles, and the software artifacts will be stored in a persistent archive with a Software Heritage persistent identifier (SWHID).
SWHIDs, which are intrinsic, persistent and decentralised, will also allow authors to cite code from the repository level right down to a specific line of code, in any work that builds upon that code.
This process is already underway, and any software created for eLife articles which is hosted by a provider using Git, Mercurial, or Subversion version control will now be archived at Software Heritage.
Software Heritage is a universal software archive: collecting, indexing and preserving software in source code form, whilst making it easily accessible. If you'd like to find out more visit https://www.softwareheritage.org/.
#
Questions and comments are welcome. Please annotate publicly on the article or contact us at hello [at] elifesciences [dot] org.
For the latest updates on journal policies and other news from eLife, sign up to receive our bi-monthly newsletter. You can also follow @eLife on Twitter.