Written by Christian Molina-Aguilar and his team*
The survey will focus on Mexicans doing science in Mexico and abroad, as well as international researchers doing science in Mexico. The survey will open on October 10, 2023 and close on April 10, 2024. Remember that October 10 is International Mental Health Day. We encourage all of the Mexican scientific community to share, fill out and support this project. With this effort, we will contribute to understanding, raising awareness, and driving change for Mexican mental health in academia.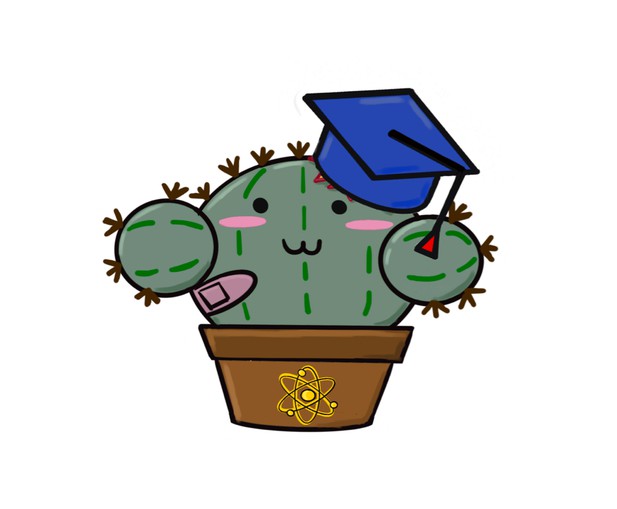 Encuesta Mexicana sobre la Salud Mental en la Comunidad Científica
¿Por qué a muchos investigadores de países subdesarrollados y subrepresentados les va mejor cuando tienen oportunidad de hacer ciencia en el extranjero? Sin lugar a dudas, cada laboratorio, instituto y universidad pueden representar plataformas diferentes en la formación y consolidación académica. Sin embargo, cada país puede ofrecer condiciones que sean propicias para el desarrollo académico, o, por el contrario, que expongan a los investigadores y estudiantes a un sinnúmero de situaciones adversas. Esto último se exacerba en países en vías de desarrollo, en donde un común denominador es que ni la sociedad, ni la clase política dimensionen la importancia de invertir recursos del país en el desarrollo de la ciencia y tecnología.
En los últimos años se ha observado un interés creciente por el estado de salud mental de los estudiantes y el personal involucrado en la investigación científica. Diversos estudios en todo el mundo han revelado que alrededor de un tercio de los participantes han experimentado síntomas relacionados a problemas de salud mental, principalmente depresión, ansiedad y síndrome de burnout. Estas investigaciones se han realizado en países como el Reino Unido, Australia y los Estados Unidos (EUA) y han resaltado que las condiciones laborales y el equilibrio entre el trabajo y la vida tienen una fuerte asociación con estados de estrés, angustia y ansiedad.
En México, al igual que en otros países de América Latina, las condiciones laborales de los estudiantes e investigadores pueden diferir significativamente de las que se encuentran en países del hemisferio norte, como Canadá y EUA.En nuestro país, el financiamiento y el acceso a diferentes tipos de recursos son más escasos en comparación con otros países. Además, la cultura laboral puede diferir y muchas instituciones carecen de políticas claras sobre temas fudamentales como el acoso o la discriminación. Por lo tanto, no está claro cómo estas condiciones y otros factores, pueden afectar la salud mental de los estudiantes e investigadores en México.
Nosotros queremos llenar este vacío de información, primero evaluando la salud mental y el bienestar de los estudiantes de posgrado e investigadores mexicanos, y posteriormente analizando las condiciones ambientales o laborales que podrían estar contribuyendo a estos problemas.
Por lo anterior, en el grupo "Achicopaladito" de México (Christian Molina-Aguilar Twitter: @Christian_moli_, Claudia Gutiérrez-García Twitter: @Claudia_GtzG, Fernanda Arriaga González Twitter: @FerArriaga_09, J. Rene Wong Twitter: @JRCWong_R, Maritrini Colón-González Twitter: @M_ColonGonzalez, Patricia Basurto-Lozada Twitter: @patydesu, Fátima Sancheznieto Mastodon account: @fatu@scholar.social, Lua Calliope Cruz Castañeda Twitter: @luacalliope, María Priscila Morales Magaña, Mauricio Díaz Muñoz con el apoyo de eLife y eLife's Community Manager Ailís O´Carroll) estamos preparando el lanzamiento de una encuesta enfocada a conocer diversos aspectos relacionados con la salud mental en estudiantes del área de ciencias, investigadores y otros profesionales vinculados al desarrollo científico.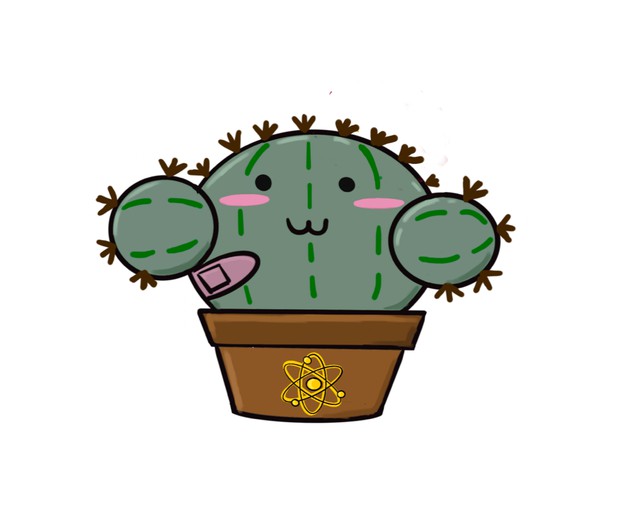 Achicopalado es una palabra que se usa en México para referirnos a una persona que se siente un poco desanimada, y puede mejorar su ánimo con una buena taza de café, un abrazo o un mensaje amable. Hemos dado vida a esta palabra creando a nuestra mascota para la encuesta, ¡Achicopaladito!. ¿Te animas a pronunciarlo rápidamente "¡Achicopaladito!"
La encuesta está dirigida a personas nacidas en México y relacionadas a la rama de la ciencia e investigación (trabajando o estudiante en México o el extranjero), además de personas originarias de otros países y que estudien o realicen investigación en México. La encuesta iniciará el 10 de octubre del 2023 y cerrará el 10 de abril del 2024. Recuerda que el 10 de octubre es el Día Internacional de la Salud Mental. Animamos a toda la comunidad académica en México a compartir, completar y apoyar este proyecto. A través de este esfuerzo, contribuiremos a la visualización del perfil de salud mental de los mexicanos en el ámbito académico.
Why do many researchers from underdeveloped and underrepresented countries often do so well when they have the opportunity to do science abroad? Undoubtedly, each laboratory, department, and institute can represent different platforms for academic training and professional development. Additionally, each country may have conditions that can provide you with what you need for your development or, on the other hand, unique barriers that hinder your progress. This is exacerbated in countries where, due to a variety of reasons, there is a lack of investment of public resources in scientific or technology development.
During the recent years, there has been a growing interest in the mental health of students and staff working in scientific research. Several studies conducted around the world have reported that approximately a third of participants have experienced symptoms of mental health issues (mainly related to showing symptoms of depression, anxiety or burnout). These studies have been done in countries such as the United Kingdom, Australia and the United States, reporting that working conditions and work-life balance have a strong association with the reported psychological distress. In Mexico, similar to other Latin American countries, working conditions for students and researchers can differ significantly from those in countries within the global north.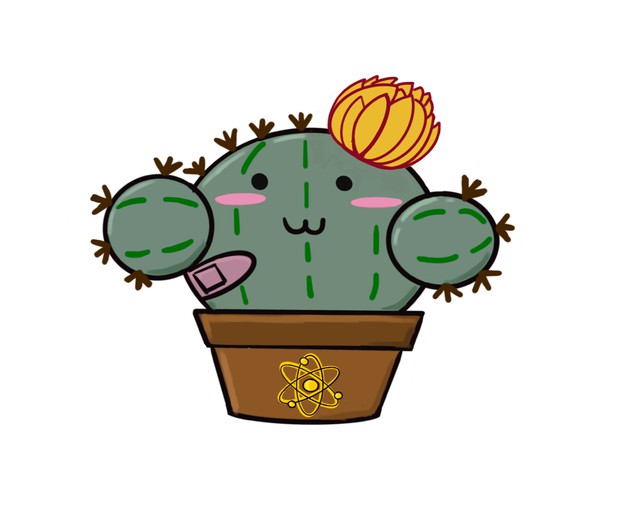 In Mexico, funding and access to different types of resources are scarce, working culture may differ, and many institutions lack clear policies regarding subjects such as harassment or discrimination. Therefore, it is unclear how these conditions may affect the mental health of students and researchers in Mexico. We are now poised to address this information gap, first by assessing the mental health and wellbeing of Mexican postgraduate students and researchers, and then to evaluate which working conditions could be contributing to these problems.
Therefore, the "Achicopaladito" group from Mexico, led by eLife Ambassador Christian Molina-Aguilar (Twitter: @Christian_moli_) is preparing the launch of a survey focused on uncovering the experiences of researchers in Mexico in relation to their mental health and wellbeing. The group also includes Claudia Gutiérrez-García (Twitter: @Claudia_GtzG), Fernanda Arriaga González (Twitter: @FerArriaga_09), J. Rene Wong (Twitter: @JRCWong_R), Maritrini Colón-González (Twitter: @M_ColonGonzalez), Patricia Basurto-Lozada (Twitter: @patydesu), Fátima Sancheznieto (Mastodon account: @fatu@scholar.social), Lua Calliope Cruz Castañeda (Twitter: @luacalliope), María Priscila Morales Magaña, and Mauricio Díaz Muñoz. It is supported by eLife and eLife's Community Manager, Ailís O´Carroll.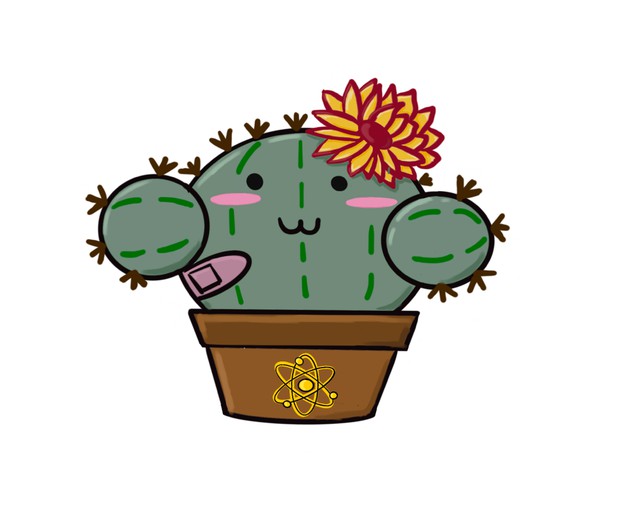 Achicopalado is a word used by Mexicans to refer to when a person feels slightly discouraged and can feel better, for example: with a good cup of coffee, a hug, or a kind message. We have personified it as our survey mascot – Achicopaladito! Now your challenge is to try to pronounce it fast – "Achicopaladito" (Ah-chee-co-pah-lah-dee-toe).