#SciDiversity Day: eLife Ambassadors encourage story-sharing this February
Early-career scientists spark a day of debate about diversity in the scientific workforce on Twitter.
On Thursday, February 21, eLife Ambassadors invite researchers from different backgrounds to share their ideas, experiences and ideals about diversity in science.
A result of a project led by Lipi Thukral (Institute of Genomics and Integrative Biology, India), Sofia Araujo (University of Barcelona, Spain) and Babak Momeni (Boston College, United States) aims to provoke wider discussions on all aspects of diversity, including, but not limited to age, gender, race and ethnicity, and physical ability.
A group will lead the initiative by posting brief case studies on the subject in the form of Twitter infographics with a common #SciDiversity hashtag. They invite other scientists to encapsulate their own solutions as well as concerns on the matter in similar format, with a template available below.
The goal of the event is to:
spark a conversation about issues related to diversity in science
highlight how individuals crossed the barriers, showcasing solutions and role-models for others
outline approaches for recognising and celebrating diversity in science
exchange ideas on how to promote career advancement for under-represented group
To contribute, others are invited to:
personalise the template provided below with their message about diversity in science – similarly to the examples presented here
post their graphic on Twitter with #SciDiversity on February 21
follow the conversations related to the hashtag for the rest of the day (and beyond).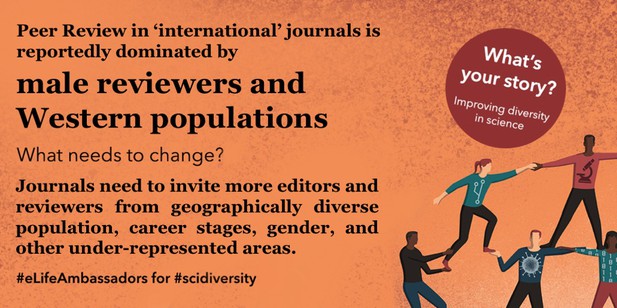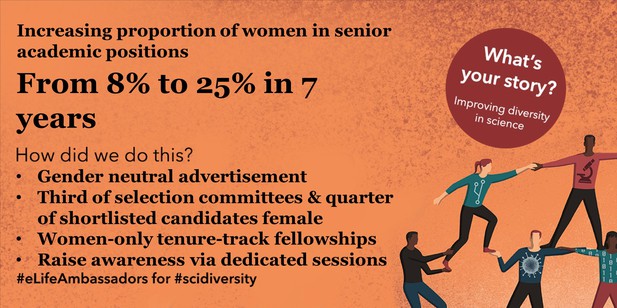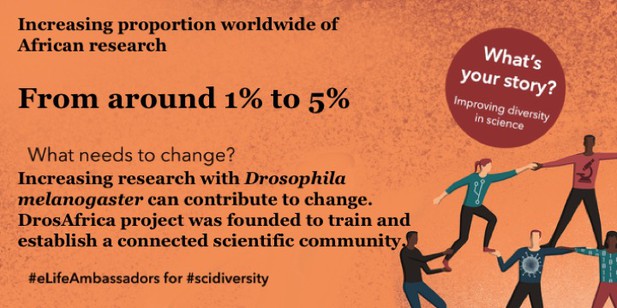 Please download the template, complete with instructions below, and join the discussion on the day:
We welcome comments, questions and feedback. Please annotate publicly on the article or contact us at hello [at] elifesciences [dot] org.
Interested in finding out more about opportunities, events and issues that are important for early-career researchers? Sign up to the eLife Early-Career Community newsletter or follow @eLifeCommunity on Twitter.