#ECRWednesday Webinar: In pursuit of more equitable funding
Join us to learn more about the challenges ECRs and underrepresented groups face when pursuing funding opportunities and hear about examples of how funding could be made fairer.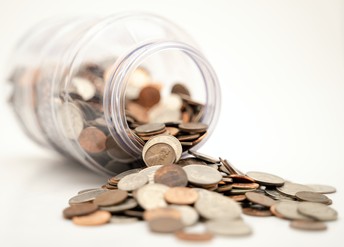 The ability to secure funding is a necessary but often complex process to navigate for researchers aspiring to advance in their scientific career. The design of funding programmes and the rationale behind funding decisions can also introduce bias. Early-career applicants and scientists from specific geographies or underrepresented communities – whether due to socio-economic background, ethnicity, gender, disability or any other characteristic – are often left unable to secure funding, regardless of their own existing and potential contributions to research.
In this webinar, the panellists will discuss the inherent biases, disadvantages and challenges faced when pursuing funding opportunities, and explore examples of funding policies and community initiatives that they think could help make funding fairer.

Carolina Quezada, ECAG member, Postdoctoral researcher, Centro Integrativo de Biología y Química Aplicada (CIBQA), Universidad Bernardo O'Higgins, Chile

Lotte de Winde, ECAG member, leading the Fair Funding initiative within eLife's Ambassador programme

Hugo A. Carignano, eLife Community Ambassador, investigated ECR funding in Argentina

Katie Grogan, leading the Job Application Reviewers Initiative on FuturePI Slack
Lotte de Winde plans to highlight key information and opportunities she and her peers recently summarised in a white paper (10.31219/osf.io/9sfm8). Hugo Carignano plans to discuss how initiation grants benefit ECRs in Argentina, and how this may set an example to encourage funding agencies and grant reviewers to open up funding opportunities to a more diverse set of researchers worldwide. Katie Grogan hopes to share how ECRs can empower each other through peer support, based on her work with FuturePI Slack (https://futurepislack.wordpress.com/).
Following the panellists' presentations and discussion, we will invite questions and comments from the audience.
We hope you can join us at 4pm GMT, November 25.
The ECR Wednesday webinar series is produced by eLife staff and guided by the eLife Early-Career Advisory Group, with the aim to support ECRs to raise and discuss issues of importance to them. The series does not involve editorial oversight by eLife the journal.
#
We welcome comments, questions and feedback. Please annotate publicly on the article or contact us at hello [at] elifesciences [dot] org.
Interested in our full selection of #ECRWednesday webinars, on topics such as preprints, finding funding and more? Take a look at the collection of past reports and recordings.