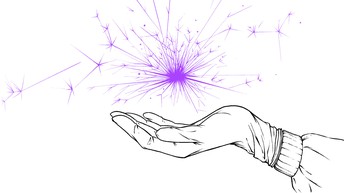 Research and research culture are deeply embedded into the fabric of society; they are shaped by local governments and global upheavals.
Sparks of Change is an eLife collection that brings together snapshots of how research culture is changing. For an upcoming column, we are looking for stories about how politics have transformed the way that you do research.
We want to hear about how political events or decisions across the world have shaped the way you can conduct your research, the topics you can examine, the people you can recruit, and the collaborations you can form.
Guidelines are available here. We're looking for pitches of up to 250 words that will help us understand the story you want to share. The final articles will be short (about 800 words) first-person narratives which get readers immersed in an event that ignited change in the author's life or those around them. This column is not for essays, opinion pieces or research publications (but these may be published as other article types in eLife). Please note that we cannot accept content that has been published elsewhere, or which overlaps greatly with already published articles.
Unsure about pitching to us?
Sparks of Change is for anyone and everyone with an interesting story to tell and the willingness to tell it, regardless of job title or seniority. We are especially interested in featuring stories from individuals from communities that are underrepresented in science and medicine. One of our dedicated editors will work closely with each selected author to shape their final piece and allow the story to shine through. You do not need to have been published previously to be considered, and you do not have to wait for your idea to be perfect before getting in touch.
Note regarding recent international events
We had planned the release of this prompt since before Russia invaded Ukraine in late February 2022. After careful consideration, we decided to maintain the launch as we believe that all researchers who are facing or have faced such hardships, wherever they are based, should have the opportunity to share their experiences.
#
We welcome comments, questions and feedback. Please annotate publicly on the article or contact us at sparks [at] elifesciences [dot] org.
To keep up to date with the magazine articles published in eLife plus the latest research sign up for our twice-weekly email alerts. You can also follow @eLife on Twitter.