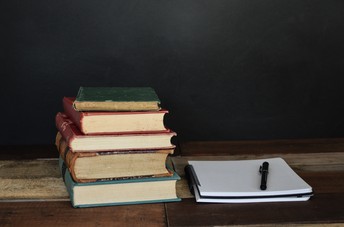 Academic publishing has drastically changed over the centuries. From online-only journals to preprints, we have witnessed a wealth of innovation just in the last few years. All these changes deeply modify how science is made and shared, setting new challenges for science and society.
In this webinar the panellists discussed how journals have changed throughout history to give some context to this rich topic and how this affects the day-to-day lives of scientists. Aileen Fyfe, of the University of St Andrews, spoke about how scientific journals have changed over the last 350 years, using the history of the Royal Society's journals as an example. She then talked about the different roles journals have performed, with the aim of opening up discussion of how this might change in the future. Stefano Vianello, of the Yilan Marine Research Station, discussed his practice of pre-figurative publishing, and how early-career researchers can — with the tools available now — craft their way to publication in a way that is completely journal-independent (and is preprint-based). He also touched on remaining challenges and obstacles based on his experience of having to find a postdoc without any "real publications".
Following the panellists' presentations and discussion they answered questions and comments from the audience.
You can view the webinar slides here.

Facundo Romani
ECAG member
Research Associate, Department of Plant Sciences, University of Cambridge, United Kingdom

Aileen Fyfe, Professor of Modern History, University of St Andrews, United Kingdom, is a historian of science, technology and publishing, with particular interests in the construction and communication of knowledge, and the way in which scholarly communities operate. Her current research investigates the history of academic publishing from the seventeenth century to the present day, including the financial models underpinning scientific journals, the editorial and reviewing processes of journals, and the role of learned society publishers. She is lead-author of the 2017 briefing paper "Untangling Academic Publishing: a history of the relationship between commercial interests, academic prestige and the circulation of research", and her book on the history of Royal Society publishing from 1665 to 2015 will be published (open access) later this year.

Her chapter 'The Royal Society and the Noncommercial Circulation of Knowledge' (Reassembling Scholarly Communications, MIT Press, 2020, open access) offers historical insight into how distribution models akin to 'open access' worked in the pre-digital world, and shows that the desire to make scholarship freely available long pre-dates the current Open Access Movement.

Stefano Vianello recently obtained a PhD degree in Developmental and Stem Cell Biology by working on the development of endoderm in vitro, and will start a postdoc at the Yilan Marine Research Station (Taiwan) to study intestine metamorphosis in clownfish. He is generally interested in data communication and visual storytelling in Developmental Biology and strongly resonates with knowledge equity movements. Stefano writes to provide an ECR perspective on bibliodiversity, literature sourcing and literature curation in the era of preprints, and recently articulated his vision of "preprints as the end-product" in terms of "prefigurative printing".
The ECR Wednesday webinar series is produced by eLife staff and guided by the eLife Early-Career Advisory Group, with the aim to support ECRs to raise and discuss issues of importance to them. The series does not involve editorial oversight by eLife the journal.
#
We welcome comments, questions and feedback. Please annotate publicly on the article or contact us at hello [at] elifesciences [dot] org.
Interested in our full selection of #ECRWednesday webinars, on topics such as preprints, finding funding and more? Take a look at the collection of past reports and recordings.