The ability to secure funding can make or break scientific careers. Navigating that landscape is never easy, but can be particularly frustrating for early-career researchers, and scientists from underrepresented communities – whether due to socio-economic background, ethnicity, gender, disability or any other characteristic. A group of eLife Ambassadors looked into progressive practices funders around the world are adopting to avoid biases in the system, and to give a fair chance to researchers from all walks of life. Have a glance at this summary of their findings, and head for the full information to ecrLife.org.
Accepting preprints on grant applications
Lengthy revision times for journal articles can hinder the ability of researchers to apply for grants and jobs. More and more funding agencies are recognizing this issue, and allow researchers to include manuscripts published on preprint servers in the publication record on applications. This is useful for academics at all career stages and especially for early-career researchers.
Preprints are now recognized by the National Institutes of Health (NIH), UK Medical Research Council, Wellcome Trust, EMBO Long-term Fellowships, the Human Frontiers Science Program, Cancer Research UK, and the European Research Council.
A multi-stage application may take months from composing the initial proposal to a final decision. Long waiting times, especially in a case of a negative decision, can be particularly testing for early-career researchers. Some funding agencies, including the Wellcome Trust and Jacobs Foundation, have implemented a simplified pre-submission stage, where scientists submit their CV and a brief summary on their proposed research (1–2 pages). Feedback follows within a month or so. This allows the applicants to timely review and improve their proposal and CV for submission to the same or other sources in the future.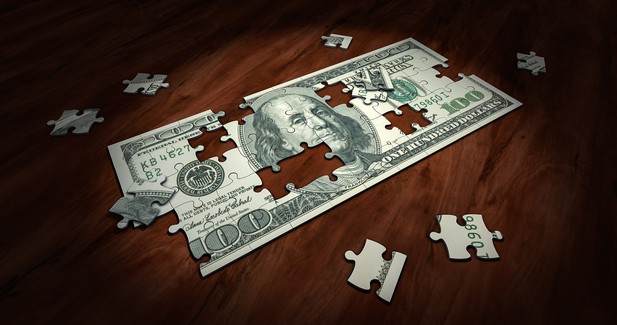 Realistic career timescales
Some fellowships require applicants to have obtained their doctoral degree no more than a stated number of years ago. These policies often intend to ensure that early-career scientists are not outcompeted by more experienced colleagues. Yet, such restrictions do not allow for flexible career paths, and assume that the speed of career progression reflects the researchers' ability.
Recently, several institutions have started to address these problems: as a minimum, most organizations now allow extensions of these time limits in the case of parental leave, and some have removed the time-restriction criteria from their fellowship applications altogether (eg. the Medical Research Council (MRC) in the UK and the Wellcome Trust).
Making provisions for career breaks
Starting a family often coincides with early-career development for scientists, and may be daunting, especially for young women. Several funding agencies, foundations and societies have developed policies to support scientist parents, which in some cases applies equally to mothers and fathers. Some organizations provide further flexibility to parents by making it possible to return to work part-time.
A small number of fellowships explicitly aim to support scientists after a longer career break (regardless of cause) of 1–2 years or more. These include the Marie Curie Career Restart Panel, the Daphne Jackson Trust, the Dorothy Hodgkin Fellowship, the Janet Thornton Fellowship and the Research Career Re-entry Fellowships by the Wellcome Trust.
Bringing in the underrepresented communities
A number of agencies have specific schemes to create opportunities for scientists of diverse gender, race, ethnicity, disability, economic background, etc. Two examples of such programmes are the award-winning Neuroscience Scholar Program of the Society for Neuroscience (USA), which offers travel awards, mentoring and educational resources for young scientists from underrepresented communities and those with disabilities; and the Donders Mohrman Fellowship (the Netherlands), a starting grant for researchers from underrepresented minorities and gender in science.
There are many philanthropic and community funds created by families or individuals, often cause-based, that offer small grants for relatively low-risk projects. Crowdfunding is one mechanism that allows individuals to contribute financially to an important scientific project, regardless of the risk level. While those opportunities might generally result in smaller sums of money than those offered by large foundations and government agencies, they are also less focused on standard hallmarks of scientific status (such as publication records, former affiliations etc.), and more on a researcher's ability to motivate people by capturing their imaginations.
High Innovation/Net-Gain/Expectation (HINGE) funds emphasize ideas, rather than track record. These funders (eg. experiment funds from the Villum Fonden and the Volkswagen Foundation) understand that projects are testing the waters of innovative research and that not every funded project will be productive: there is a reduced expectation of prior research, and a reduced need to demonstrate immediate impact. HINGE funds may therefore be more attractive for scientists with novel, ambitious ideas who are venturing outside of their documented experience.
As some studies suggest that peer review is unable to accurately predict the potential impact of good applications, some agencies are trying a radical alternative. Following an initial pre-selection of applications, funding is assigned through random selection among those that have passed this cutoff. While results so far suggest a good level of diversity results from such awards, scientists have mixed feelings about this approach – as discovered by surveys conducted by EMBO and the Australian National Health and Medical Research Council (NHMRC).
In summary, there are many factors, besides excellence in science, which may affect a researcher's ability to secure adequate funding for their projects and career progression – some may say unfairly. To learn about good practices and grants addressing those issues in more detail, head to the full article entitled "What makes funding programmes fair?" from David Eccles (Malaghan Institute of Medical Research, New Zealand), Elisa Floriddia (Karolinska Institutet, Sweden), Vinodh Ilangovan (eLife Early-Career Advisory Group (ECAG), Max Planck Institute for Biophysical Chemistry, Germany), Tai-Ying Lee (University of Oxford, UK), Freyja Olafsdottir (University College London, UK), Orsolya Symmons (University of Pennsylvania, USA), and Lotte de Winde (ECAG, University College London, UK) at ecrLife.org.
For those looking for funding, please visit ECRcentral.org to search for fellowships and travel awards.
#
We welcome comments, questions and feedback. Please annotate publicly on the article or contact us at hello [at] elifesciences [dot] org.
Interested in finding out more about opportunities, events and issues that are important for early-career researchers? Sign up to the eLife Early-Career Community newsletter or follow @eLifeCommunity on Twitter.