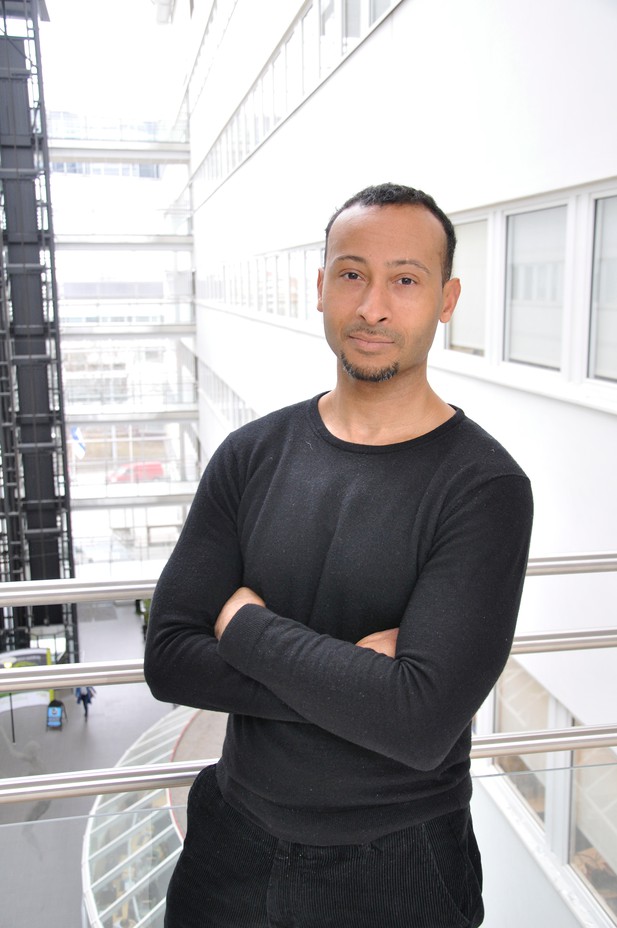 How do you describe your research to your friends and family?
We are working on one of the major drivers of cancer, a protein called Ras. Ras normally controls how cells grow and divide, but its activity cannot be regulated in many cancer cells. For more than two decades, researchers have tried to find a drug that can block this over-activated Ras. My group aims to understand how the different Ras proteins work in their normal cellular environment, and we also develop new drugs to target Ras in cancer and other diseases.
What attracted you to studying the rare Ras mutations that can lead to cancer?
It took me some time to settle on this topic. As a trained chemist I am most excited about finding new drugs against Ras and new vulnerabilities in its pathway. We started to study these mutations as a consequence of our previous computational modelling work, which pointed to the new mechanism we have just published in eLife (Solman et al., 2015). This mechanism explains how certain rare mutations in Ras can subtly activate the protein. This is significant, as this mechanism could now be targeted with new drugs.
Why is this finding exciting?
We had to use some tricks and highly sensitive assays to demonstrate the very small increase in Ras activity produced by these mutations. It is interesting to speculate whether these rare mutations are remnants of very early events in tumours (like the cosmic background radiation is a remnant of the Big Bang) or are derived from certain environments in the tumour.
What are you working on at the moment?
We are currently focused on finding new drugs against Ras – basically, drugs that would target this new mechanism.
What has been your best moment in the lab?
I would say, when my PhD student confirmed my previous results, and when she presented results that confirmed predictions we had made based on our mechanism.
When there are conflicts with and between people.
Who/what has most influenced your career so far?
My time at the Institute for Molecular Bioscience in Brisbane, Australia, was very successful and enjoyable. I had great advisors, mentors, colleagues and friends, and the environment is one of the best I can imagine.
What single change would most improve the way that science is done today?
Maybe more orchestration towards greater goals would be good, such as an 'Apollo project' for cancer or Alzheimer's disease.
What single change would most improve the professional lives of early career scientists?
Reliable (tenure-) career tracks, with clear go/no-go decision points and true commitment to career development by universities and other stakeholders.
How secure is your current position?
Over the last five years, I have built up an international and interdisciplinary group of 6-10 researchers. Unfortunately, my academic future is unclear as there is no tenure-track associated with this position and I have to find a new job in the next 12 months. This is something I am quite unhappy about, as I am a father of three school children and would like to have more security for my family.
How well is science supported in Finland?
Around the beginning of the millennium, Finland started to spend more on science per capita than many other countries and very good developments have emerged from that. However, the current potential for scientific growth is rather limited, in fact another financial cut was just announced. Thus departments and universities are currently reorganized and merged, and there is a lot of uncertainty.
What are your main interests outside science?
I regularly do sports and enjoy music.
Do you find it difficult getting the life-work balance right?
It is a challenge, but here in the Nordic countries there is a lot of help for working parents, from the way school and child-care are organised to the level of holiday entitlement.
Where would you like to be ten years from now?
With a stable research position, doing more good science.
What would we be surprised to learn about you?
I have no problem with starting work at 5 in the morning, but I don't like to be up past midnight.
What is the best joke currently being told in your lab?
If 'Plan A' doesn't work out, there are still 25 more letters in the alphabet. Stay cool!
Is your spouse a scientist?
Yes, my spouse is also a scientist. She used to work in the same department, but in a different field and now works in a hospital. We met when I broke some glassware and she was my lucky charm who helped me find the broom and shovel ☺
2011–present: Academy Research Fellow, Adjunct Professor, Åbo Akademi University, Turku Centre for Biotechnology, Turku, Finland
2010–2011: Group Leader and Head of Cell Imaging Core, Turku Centre for Biotechnology, Finland
2008–2010: Junior Group Leader, Institute for Molecular Bioscience, University of Queensland, Australia
2006–2008: Senior Researcher Position (Swiss SNF Fellowship), Institute for Molecular Bioscience, University of Queensland, Australia
2002–2005: Postdoctoral Position, Swiss Federal Institute of Technology Lausanne (EPFL), Switzerland
1997–2001: PhD, Heinrich-Heine University, Düsseldorf, Germany
1995–1997: Intermediate degree (Vordiplom) in biology, Georg-August University, Göttingen, Germany
1992–1997: Chemistry Degree (Dipl. Chem.), Georg-August University, Göttingen, Germany; Erasmus Student, University of Wales, Bangor, UK