The eLife Innovation Sprint 2019 took place on September 4 and 5 in Cambridge, UK. The event gathered 60 developers, designers, researchers and technologists from all around the world, who worked on 14 projects through self-organised teams. Projects ranged from web apps and games, to sparking new initiatives to change the ways we consume, share, discover and evaluate research.
One of the groups, formed of Jo Barratt from the Open Knowledge Foundation, and Hannah Drury and Elsa Loissel from eLife, challenged themselves to produce a podcast episode about the event within two days. For the podcast, they interviewed various Sprint participants about their views on open science, and highlighted four of the Sprint's projects: the Open Science Game, Equitable Preprints, the Dos and Don'ts of Computational Training and HPC for Africa. Finally, the two organisers of the 2018 and 2019 Sprints reflected on their visions, journeys and learnings.
You can listen to the podcast here:
(Photos used in the video are by Jess Brittain Photography. The music used is by Chris Zabriskie and Jon Luc Hefferman.)
You can also find the episode on Soundcloud.
If you want to find out more about the people and projects at the Sprint, we aim to publish a full summary of the event later in October – stay tuned.
We are grateful for the support of the Sprint's diversity and inclusion sponsors: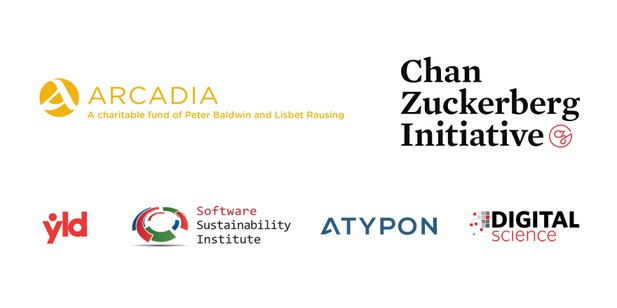 If you are interested in joining us at the next Sprint in 2020, please sign-up for email updates here.
#
We welcome comments, questions and feedback. Please annotate publicly on the article or contact us at innovation [at] elifesciences [dot] org.
Do you have an idea or innovation to share? Send a short outline for a Labs blogpost to innovation [at] elifesciences [dot] org.
For the latest in innovation, eLife Labs and new open-source tools, sign up for our technology and innovation newsletter. You can also follow @eLifeInnovation on Twitter.