Systems genetics endeavours to understand how genetic diversity translates into phenotypic diversity. This involves studying how information is transmitted from the genome through RNA and proteins and beyond.
Inspired by early genetic studies in model organisms and humans demonstrating that complex traits – such as height and obesity – are influenced by many loci, systems genetics attempts to explain such variation at the organismal level and, critically, how this is influenced by environmental diversity as well as non-genetic and non-environmental factors.
There is also the challenge of dissecting how biological networks in different organs communicate with each other to determine organismal homeostasis. Systems genetics relies on the comprehensive multi-omics analysis of cells, tissues and organs, and attempts to integrate the information embedded in these networks so that we can better understand complex human diseases and other complex biological problems that remain somewhat intractable.
In recognition of major advances in the area of systems genetics, eLife is pleased to invite submissions for a Special Issue in this important area.
We are particularly interested in research in the following areas:
Gene-environment interactions
Gene-gene interactions
Interdependence among genes, environment and epigenetics
Changes over time (development through aging)
Predictive modelling and experimental validation
Network biology
Microbiome-host interactions
Post-translational modifications
Protein-protein interaction networks
Gene regulatory networks
Personalised/precision medicine
Bioinformatics tools and analytical methods for integrating multi-omics data
Editors for the Systems Genetics Special Issue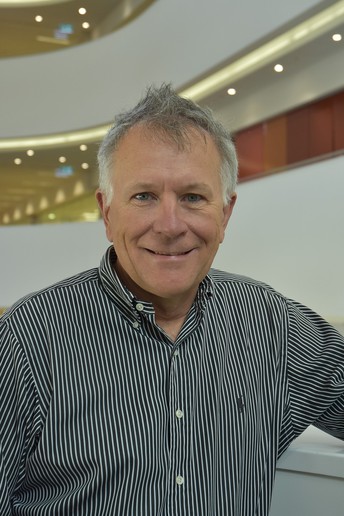 eLife Senior Editor David James, University of Sydney, will oversee the manuscripts submitted for the Special Issue, alongside:
Guest editors:
David Ashbrook, University of Tennessee Health Science Center
Maroun Bou Sleiman, École polytechnique fédérale de Lausanne
Charles R Farber, University of Virginia School of Medicine
Tune Pers, Novo Nordisk Center
Christine Queitsch, University of Washington
Marcus Seldin, University of California, Irvine
Leah Solberg Woods, Wake Forest School of Medicine
Evan Williams, University of Luxembourg
eLife is an interdisciplinary journal where active researchers handle all editorial decisions. We don't artificially limit the number of articles we publish or have a set acceptance rate.
Rather, we rely on the judgement of the working researchers who serve as our editors to select papers for peer review and publication.
Our goal is to make peer review faster (by reducing rounds of revisions), fairer and more open.
Editors and reviewers discuss their reviews with each other before reaching a decision on a manuscript. Extra experiments, analyses, or data collection are only requested if they are essential and can be reasonably completed within about two months.
More details about eLife's unique peer-review process are available here.
To make results freely and immediately available to the widest possible audience, we ask authors submitting to eLife to also upload their manuscript to a preprint server such as bioRxiv or medRxiv. Our goal is to exclusively review papers that have been posted as a preprint, and authors will be asked to post a preprint if their paper is encouraged for in-depth peer review.
Our new publishing process
From January 31, 2023 papers submitted to this Special Issue will benefit from our new publishing process.
We will no longer make accept/reject decisions at the end of the peer-review process; rather, all papers that have been peer-reviewed will be published on the eLife website as Reviewed Preprints, accompanied by an eLife assessment and public reviews.
The authors will also be able to include a response to the assessment and reviews.
Submit to the Special Issue
Authors interested in being part of this Special Issue can submit their manuscripts via eLife's submission system.
All authors should include a cover letter in their submission, highlighting that the paper is for consideration in this Special Issue and suggesting editors from the list above.
Papers will be published online when they're ready.
Following feedback from our community, we have extended the deadline for submission to this Special Issue until March 31, 2023.
#
We welcome comments or questions from researchers as well as other journals. Please annotate publicly on the article or contact us at hello [at] elifesciences [dot] org.
For the latest in published research plus papers available in PDF shortly after acceptance sign up for our weekly email alerts. You can also follow @eLife on Twitter.