Giuliano Maciocci, eLife's Head of Product, and Melissa Harrison, Head of Production Operations, recently hosted a webinar to introduce eLife Libero to the publishing community Libero is an entire suite of services and applications available to publishers. It currently includes a post-production publishing system, a full front-end user-interface pattern suite, eLife Lens Reader, API, and search and recommendation engines.
During the webinar, Giuliano spoke about our innovative use of a pattern library for building Libero and how publishers can benefit from this approach. Melissa Harrison then discussed her experience of adjusting the eLife journal's production process to work with the platform. We invited other publishers to join us and explore Libero as a holistic or modular solution to complement their existing technologies.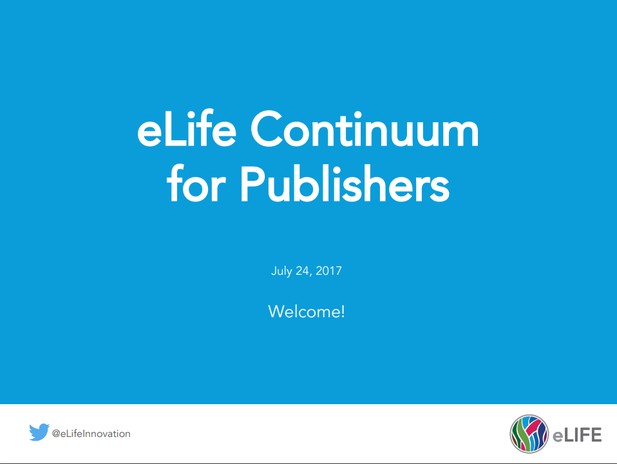 Interested in discussing Libero in more detail? Get in touch by contacting innovation@elifesciences.org.
For the latest in innovation, eLife Labs and new tools, sign up for our technology and innovation newsletter. You can also follow @eLifeInnovation on Twitter.