Note: The application deadline has now passed.
Are you a researcher in Africa working in the life, biomedical or health sciences and wanting to improve the way research is reviewed and communicated? Today we are pleased to invite you to apply to join our Board of Reviewing Editors. As an eLife editor, you would play a crucial role in helping us to deliver a new model of peer review which places a strong emphasis on public reviews and assessments of preprints, in Africa and beyond. You'll also have the unique opportunity to represent your research community as part of a global initiative looking to transform research communication and culture.

This opportunity is open to eligible researchers from all regions of Africa. We especially welcome applications from women and non-binary researchers as eLife is committed to helping accelerate progress toward gender equity in both research and peer review.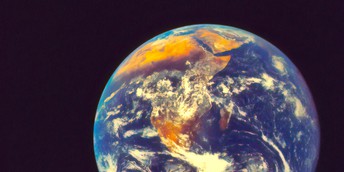 The responsibilities of the role are listed below, along with details about eligibility criteria and the application process. Applications will remain open until the extended deadline of 23:59 (BST) on Wednesday, July 12, 2023, and the application form is accessible via the link at the bottom of this page.
This open call in Africa follows our 2022 call for Reviewing Editors in Latin America, which resulted in us more than tripling our representation in the region. The approach behind these open calls was designed in partnership with existing eLife editors and members of our Early-Career Advisory Group. The current call is limited to researchers based in Africa because this region has traditionally been underrepresented within our editorial board, and is planned as part of a larger set of actions to promote equity, diversity and inclusion in research and publishing. This includes our recent implementation of a policy to help address parachute science. Our expectation is to build on this experience to continue to hold more open calls for editors in other regions or areas of research in the future.
The responsibilities of an eLife Reviewing Editor
eLife is an independent nonprofit committed to improving the way research is reviewed and communicated. eLife publishes Reviewed Preprints that combine the advantages of preprints with the scrutiny offered by peer review.
The eLife Board of Reviewing Editors is composed of over 700 active researchers, and we place a high priority on the direct involvement of its members in the detailed review of manuscripts. Our Reviewing Editors:
Help to identify submissions for which we can produce useful, high-quality public reviews
Oversee the review process for submissions they are interested in handling
Invite independent reviews from external peer reviewers
Draft an eLife assessment and help to ensure that Public Reviews are of high quality
Provide occasional promotional support to the journal and encourage submissions
Help shape initiatives to change the future of scientific publishing
The time commitment for an eLife Reviewing Editor can vary greatly between subject areas and across the year. However, a particularly active Reviewing Editor might expect to spend up to about four hours on their eLife activities per month.
We recognise the essential role of our editors in everything we do and so offer an annual stipend. These payments are governed by a formula that, among other activities, awards a service point for each review overseen and half a point for involvement in the decision of whether to send a preprint out for peer review. Reviewing Editors with over 20 points receive $1,000, while Reviewing Editors with 40 or more points receive $2,500.
Applicants must:
Be based in Africa (as defined by the United Nations)
Hold a PhD and/or MD, or an equivalent higher qualification (e.g. DrPH)
Be an investigator conducting research in the life, biomedical or health sciences at a university, non-university research institute, or in industry
Agree to abide by eLife's Code of Conduct
Hold an ORCID ID with a public profile
Have prior experience with peer review (this could include, but is not limited to, reviewing grants, preprints or journal articles, including as a co-reviewer or ghost-reviewer)
Be able to provide three representative research publications written in English (these can include preprints or journal articles)
Candidates can apply using the application form linked below. A PDF copy of the form can be viewed here, to help with preparing an application. Candidates will be asked to:
Articulate the reasons for their interest in the role and how they aim to contribute to eLife's mission as a Reviewing Editor (up to 300 words)
Provide a summary of their previous or current editorial, peer review, or related work (up to 100 words)
Summarise the scope of research they would be able to handle for eLife, including beyond their immediate areas of expertise (up to 100 words)
Provide 4–8 keywords that would help a Senior Editor or author understand their expertise
Describe how they would seek potential reviewers for manuscripts, including beyond their immediate networks, to support diversity in peer review (up to 300 words)
Provide a summary of their major research contributions, including how the three representative research articles highlighted fit into such contributions (up to 300 words)
Describe how they have demonstrated open-research practices in their work (optional, up to 100 words)
Provide an eLife assessment (2–3 sentences) and a brief Public Review (up to 250 words) of an eLife paper or a preprint of their choice that is written in English. The chosen article should be something that allows applicants to give a balanced appraisal of the work – including both strengths and weaknesses – in a way that would be useful for both the authors and potential readers of the work. Candidates should refer to eLife's Reviewer Guide to help them prepare these materials.
We encourage applicants to familiarise themselves with eLife's Editorial Process and Reviewing Policies ahead of their application.
Judging process and criteria
eLife staff will screen the applications based on the eligibility criteria outlined above.
Eligible applications will then be reviewed by a committee formed of representatives of eLife editors (including where possible one local editor from Africa) and members of our Early-Career Advisory Group. This initial review will be conducted anonymously. Efforts will be taken to ensure that reviewers are not assigned an application from a researcher based at their institution, and reviewers will also be asked to recuse themselves from assessing any application where they believe there may be a conflict of interest.
These reviewers will primarily judge the candidates' interest in joining eLife's Board of Reviewing Editors, their experience with editorial or peer-review work, their commitment and understanding of eLife's goals and practices, and their ability to articulate ideas and feedback in a clear way. This includes but is not limited to contextualising a manuscript and providing public reviews that are constructive and useful to both authors and readers.
A shortlist of named applicants will subsequently be judged by eLife's Senior and Deputy Editors to evaluate the candidates' depth of scientific expertise to serve as an eLife Reviewing Editor, breadth and scope of their contributions to quality science in their subfield, and willingness to provide coverage to topics outside their primary expertise. We reserve the right to add additional assessment stages or recognise other dimensions of diversity to help differentiate between candidates who are presenting an otherwise very similar profile and receive similar scores in the process described above.
There are no limits imposed on the number of new editors we can invite via this call. If, at the end of the process, we end up with a high number of successful candidates, eLife reserves the right to stagger the onboarding of editors into two or more cohorts. Successful applicants will be asked to sign an agreement with eLife that will outline the terms of service and will be invited to online group calls with members of staff to brief them further on the expectations of the role and introduce them to eLife's workflow and peer-review management system.
Application deadlines and communications
The applications will be accepted until the extended deadline of 23:59 (BST) on Wednesday, July 12, 2023.
We reserve at least 10 weeks for the decision-making process once reviewing has begun. Once the decisions are made, all applicants will be duly notified by email with the result. A list of successful applicants will be announced later on the eLife website.
The application deadline has now passed; you can no longer apply via the form.
#
We welcome comments, questions and feedback. Please annotate publicly on the article or contact us at hello [at] elifesciences [dot] org.
For the latest updates and other news from eLife, sign up to receive our bi-monthly newsletter. You can also follow @eLife and @eLifeCommunity on Twitter.