June is LGBTQ+ Pride Month in many countries around the world, including the United Kingdom and the United States. It is a month to celebrate the Lesbian, Gay, Bisexual, Transgender and Queer community and their progress towards equality, while recognising the continuing need to push against discrimination and injustice. eLife is proud to join these celebrations, including by helping amplify LGBTQ+ voices and share resources all month through our social media channels.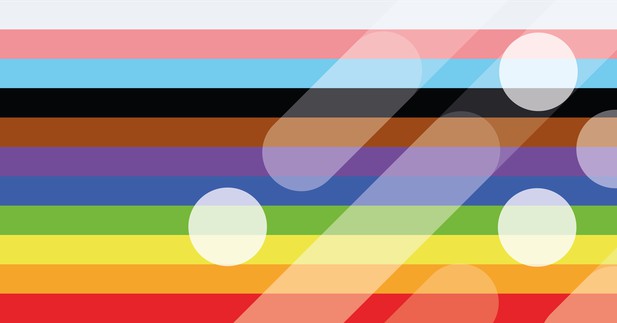 While progress has been made, LGBTQ+ researchers – and especially those with intersecting identities – still face many challenges, including prejudice and harassment, and remain underrepresented within the research community. These issues are harmful to research, but more importantly to researchers themselves. There are many actions, large or small, the research community as a whole – including publishing organisations – can take to help create a more inclusive culture.
eLife is serious about its commitment to equity, diversity and inclusion and is building communities whose range of perspectives and experiences, and respect for one another's differences, make us stronger. We are fully committed to supporting our LGBTQ+ staff, editors, authors, reviewers and other community members.
We observe a Code of Conduct to ensure our language, behaviour and culture help us to include and empower all our community members. To support researchers, particularly transgender researchers, in getting the recognition they deserve, we implemented a "name-change policy" in November 2020 to provide an unobtrusive way for anyone to retroactively change their name in their published works. Later, in July of last year, we joined with 12 other publishers and 17 national laboratories to lessen the administrative burden on researchers making use of this policy.
Previously, we have provided a platform for the community to highlight issues relevant to them. This has included an interview with Matthew Sinton, founder of The STEM Village, who shared that "for many people, there's a fear that their careers will suffer if they are their true authentic selves". As part of the same interview series, Izzy Jayasinghe spoke with us about The Inclusion Group for Equity in Research in STEMM's efforts to change the system for funding research in the UK and make academic culture more inclusive, accessible and diverse. We have also hosted webinars with panel discussions in which people have shared how science and medicine benefit from the diverse and creative inputs gained by embracing LGBTQ+ identities.
We recognise that we still have progress to make as an organisation and as a community overall. This LGBTQ+ Pride Month and beyond, we commit to continuing to listen, learn and come together to build a more equitable, diverse and inclusive research culture.
#
Questions and comments are welcome. Please annotate publicly on the article or contact us at hello [at] elifesciences [dot] org.

For the latest updates and news from eLife, sign up to receive our bi-monthly newsletter. You can also follow @eLife on Twitter.