Phosphorylation plays a central role in all aspects of cellular biology, from transferring information across the plasma membrane to the regulation of transcriptional programs. The bewildering complexity of the sheer number of similar enzymes within kinase families with different biological functions prevented the detailed understanding of signalling processes for a long time.
Breakthrough discoveries of how asymmetry in dimeric complexes, the formation of hetero-complexes, autoinhibitory mechanisms and conformational plasticity induced by different interaction partners result in differences in the enzymatic activity towards specific target molecules have increased our understanding of the mechanisms that regulate the activity of kinases. These discoveries have also shed light onto the question of how activation of individual members of the same kinase family can trigger different signalling events. Similarly, detailed biochemical characterisation has revealed how dimerisation and allosteric modulation are central for understanding how (BRAF) inhibitors trigger paradoxical kinase activation and how allosteric inhibitors can provide specificity in inhibiting kinases, despite all of them using ATP as a substrate. Beyond the sole enzymatic activity, kinases also function as scaffolds that organise signalling complexes, which is in particular evident from the role that pseudokinases play in many diseases.
To highlight advances in our understanding of the regulation of kinase activity in physiological and pathophysiological processes, eLife invites submissions to a Special Issue addressing mechanistic aspects of this exciting topic.
Areas that will be considered include:
Regulation of receptor tyrosine kinase activity by different ligands
Role of dimerisation and multimerisation in activation
Kinases as scaffolds and the role of pseudokinases
Autoinhibitory mechanism and domain-domain interactions
Allosteric activation/inhibition
Mechanism of kinase activation by mutations in cancer
Mechanism of kinase inhibitors
Kinase-phosphatase interaction
Modelling of activation mode: switch vs rheostat
Editors for the Allosteric Regulation of Kinase Activity Special Issue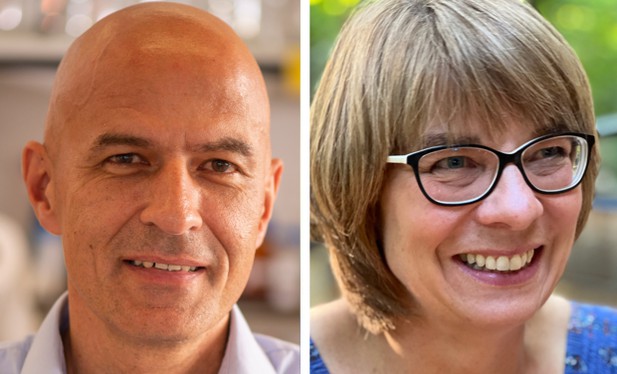 eLife Senior Editors Volker Dötsch, Goethe University, and Amy H Andreotti, Iowa State University, will oversee the manuscripts submitted to the Special Issue, alongside:
eLife Reviewing Editors:
Martin Eilers, University of Würzburg
Guest Editors:
Sierra Cullati, Vanderbilt University
Kathleen Gould, Vanderbilt University
Natalia Jura, University of California, San Francisco
Stefan Knapp, Goethe University
James Murphy, The Walter and Eliza Hall Institute of Medical Research
Takeo Saneyoshi, Kyoto University
Submissions of Research Articles, Short Reports, Tools and Resources, and Research Advances are welcomed to the Special Issue. A select number of Review Articles will be commissioned by the editors.
Details about eLife's article types are available here.
Submit to the special issue
eLife is an interdisciplinary journal committed to improving the way research is reviewed and communicated.
We publish Reviewed Preprints that combine the advantages of preprints with the scrutiny offered by peer review.
Our new publishing process
Papers submitted to eLife will now follow our five step publishing model:
Submission
Peer review
Publication
Author revision
Version of Record
In this process we no longer make accept/reject decisions after peer-review. Instead all papers invited for review will be published on our website as a Reviewed Preprint, accompanied by an eLife assessment and public reviews. Find out more about this process.
eLife works to improve the process of peer review so that it more effectively conveys the assessment of expert reviewers to authors, readers and other interested parties.
At the end of the peer review process, authors can submit a response to the assessment and reviews that can be published alongside the Reviewed Preprint.
After the Reviewed Preprint has been published, authors have the choice to either revise and resubmit or to declare the Reviewed Preprint as the final Version of Record.
Read more about our new process and publishing at eLife
Submit to the Special Issue
Authors interested in being part of this Special Issue can submit their manuscripts via eLife's submission system.
All authors should include a cover letter in their submission, highlighting that the paper is for consideration in this Special Issue and suggesting editors from the list above.
When you submit your paper for consideration to this Special Issue through the new model, we may ask for additional revisions to your work to ensure it fits the aims and scope before it is added to the Special Issue. Your Reviewed Preprint will still be published on the eLife website as normal, typically within a few weeks of review.
In light of this, we have extended the deadline for submissions to July 31, 2023.
#
We welcome comments or questions from researchers as well as other journals. Please annotate publicly on the article or contact us at hello [at] elifesciences [dot] org.
For the latest in published research plus papers available in PDF shortly after acceptance sign up for our weekly email alerts. You can also follow @eLife on Twitter.