High and asymmetric somato-dendritic coupling of V1 layer 5 neurons independent of visual stimulation and locomotion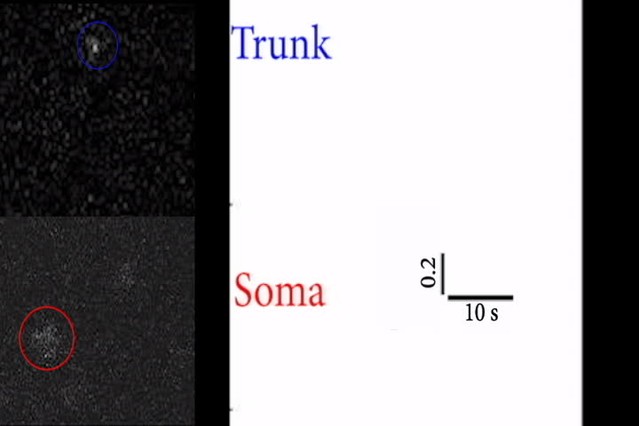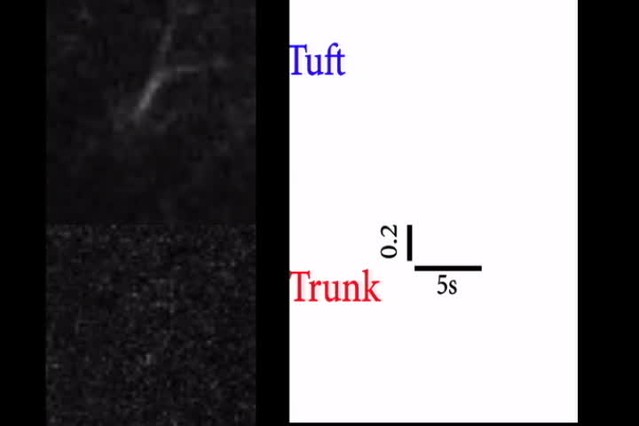 Raw data (changes of fluorescence over time) are provided in all the main figures (figure 1-4) and in two supplementary figures. Additionally, we provide two data source videos (Video 1 and Video 2). Due to the large volume of imaging data sets, all raw data (videos) are on a dedicated server from Rochefort lab and are available upon request. The Center for Discovery Brain Sciences, University of Edinburgh, is setting up a repository for published data sets that will be used for the data included in this manuscript, as soon as it is available. All analyses were performed using custom-written scripts in MATLAB, which are freely available via GitHub repository (https://github.com/rochefort-lab/Francioni-et-al.-eLife-2019; copy archived at https://github.com/elifesciences-publications/Francioni-et-al.-eLife-2019).
A two-part list of links to download the article, or parts of the article, in various formats.
Downloads
(link to download the article as PDF)
Download citations
(links to download the citations from this article in formats compatible with various reference manager tools)
Open citations
(links to open the citations from this article in various online reference manager services)