Cryo-EM structure of alpha-synuclein fibrils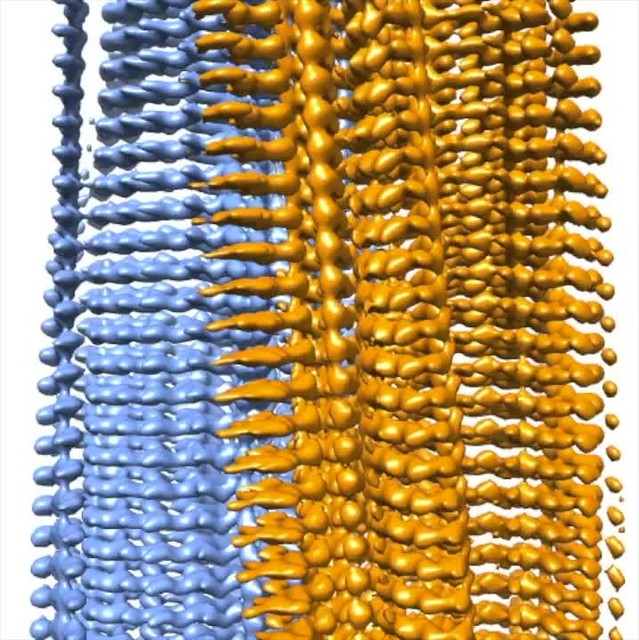 The cryo-EM image data are available in the Electron Microscopy Public Image Archive, entry number EMPIAR-10195. The 3D map is available in the EMDB, entry number EMD-0148. The atomic coordinates are available at the PDB, entry number PDB 6H6B.
1

2

3
A two-part list of links to download the article, or parts of the article, in various formats.
Downloads
(link to download the article as PDF)
Download citations
(links to download the citations from this article in formats compatible with various reference manager tools)
Open citations
(links to open the citations from this article in various online reference manager services)